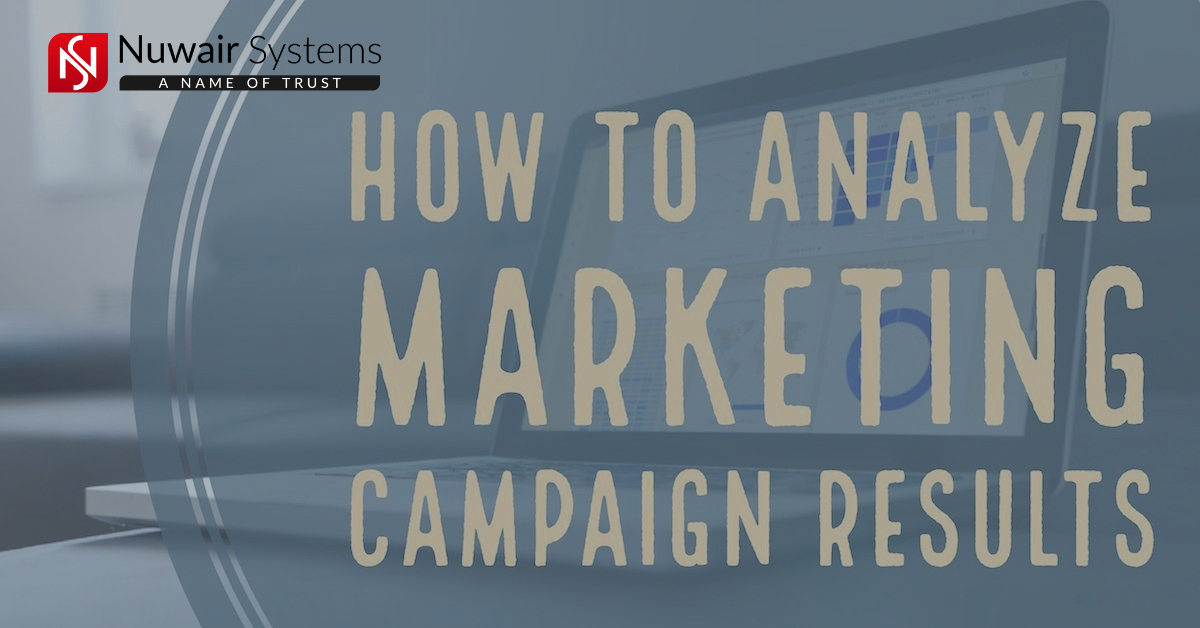 What is a Marketing Campaign?
A marketing campaign is a way to promote your product or services through different social media platforms or media channels. We can design a campaign to get customers and increase brand awareness and brand loyalty. Nowadays this is an effective way to get customers or audiences to your website or social media account.
So now the question is how we can run Marketing Campaign.
We can follow these marketing plan 7 steps to run a campaign effectively. On the other hand, nuwair.com helps you to run a campaign effectively for your business or promote your product& services.
Step One: Choose your End Goal
The first step of your campaign is to set achievable goals. Determine what you can do to grow your business and create specific goals based on what you find. The more specific you can be (as opposed to setting a goal to increase profits, for example), the better you'll be able to create messaging and measure campaign success.
Step Two: Set your Campaign Budget
Now that you know your campaign goals, you're ready to set a budget. If you're promoting a product or service, it's helpful to know your audience's purchasing power so you can gauge the return on your marketing investment. This will help you determine how much you can spend on the campaign while making a profit
It is imperative to set a reasonable budget that is large enough to convey your message to your audience effectively and small enough to maintain your profit margin. You should also make sure that you can cover the cost of the campaign being planned.
Step Three: Identify your Targeted Audience
You should know the average income of your customers and their interests and needs. If you can identify why your current customers choose your business, you can understand what needs your business fulfills for them and what your business strengths are. This will help you find new customers with similar needs.
Step Four: Design your Content
Creating effective content is the fun part of your campaign. The best campaigns usually use a mix of different media to target and retarget customers. With a wide selection of print, digital, cable, and in-person media at your disposal, it can be worth trying new media in addition to the trusted ones and seeing how it affects your campaign.
Step Five: Choose your Channel
Before planning any campaigns or creating content, examine all your channels. Identify which networks your target audience is using. See who is following you and who is interacting with you. Does your buyer persona reflect who is engaging with the brand socially? Your marketing campaign will not be as successful if there is a disconnect between the actual current audience and the campaign's target audience. Analyze what types of content—both in media presentation and messaging—are engaging and which are not.
Use the examined information as you begin planning your campaign and creating media. Avoid aspects that don't engage your audience and create more messages and media types that they respond well to.
Step Six: Execute and monitor campaigns.
Now, the wait is over and it's time to implement what you've planned. Start your marketing campaign. However, your work does not end here. Yes, you've made your campaign live, but it's equally important to monitor it regularly. Of course, you intend to achieve your organizational goals with your marketing campaign. Therefore, you need to monitor how things are working. Is everything going according to plan? Is there a contradiction? It is better to set milestones in your marketing campaign than to wait for the final results.
Step Seven: Analyze your campaigns Results
The final stage involves analyzing the results. You'd be surprised what you can find with all the data. Your results can show you which targets responded best and which channels gave you the best chance of reaching your target. The more you learn, the better equipped you are to make changes to your campaign. And you can analyze your campaign result through the return on investment and many other ways to analyze your campaign result.
So we are hopeful this guideline will be help full in running your business marketing strategy in 2022. If you are curious about how to run ads on a different platform then nuwair.com provide a solution for your problem. So why are you showing laziness?
Tap nuwair.com on the Google tab
And explore our different Digital Marketing Services.