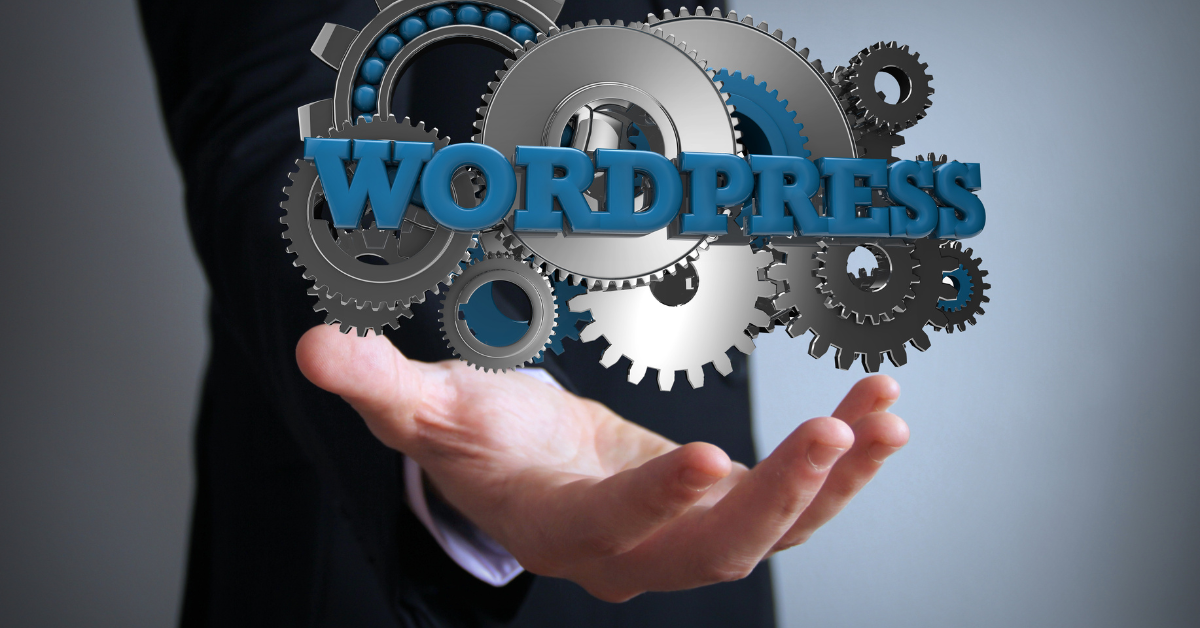 Word Press Hosting Guide
Are you looking or thinking about building a website? Our WordPress hosting services guide can help build a website. And, if you want to improve the website if you already have. WordPress is not as a difficult task as you think you just need to read our WordPress guide and follow the step-by-step process according to instructions to create a fully functioning and well-designed website for your business.
What is WordPress?
WordPress is the most popular content management system (CMS) for building a website. The main question is why it's so easy to get started, simple to use, and flexible.
It is mostly used for extraordinary portfolios for online stores or every type of business for business growth. Everyone wants to build the website of their dreams whatever it may be but we will get more into all that in a moment with our WordPress services guide.
Ultimate Content Management System
WordPress, also known as a content management system, or CMS for short, lets you create any kind of content for your website (pictures, text, videos, etc.); the platform handles all the coding and organization, so you don't need to be an expert to create a stunning, useful website.
Open Source, Open Use
WordPress, being open source, allows for customization and expansion of its software. It benefits from the collaborative efforts of numerous volunteers worldwide who continually enhance the platform, and it can be utilized without the need for any licensing fees.
Evolution & History
Since its inception in 2003, WordPress has transformed from a basic blogging platform into the most widely used content management system on the internet, powering more than 25% of all websites worldwide.
| | |
| --- | --- |
| May 2003 | Launched by college freshmen Matt Mullenweg |
| Aug 2006 | The first WordCamp is held in San Francisco, CA. |
| Dec 2008 | WordPress reaches 500,000+ downloads |
| Nov 2011 | The WordPress.org community has grown to 20,000+ people. |
| Dec 2011 | WordPress.org claims 22% of all new and active domains. |
| Dec 2012 | The WordPress.org community grows to 20,000+ people. |
| June 2014 | 25 million downloads. |
| Oct 2014 | Launched by college freshman Matt Mullenweg |
Why Use WordPress?
WordPress possesses formidable capabilities and is easily approachable.
Easy
Everyone can easily set up and customize WordPress themes with zero coding which is required. You just have to perform the essential adjustments without the help of a WordPress developer thanks to an extremely user-friendly dashboard.
Flexible
With different types of themes and plugins available, this platform can help you create any kind of website you want, from a private WordPress blog to an online business.
Quick WordPress Installation
It does not take too long time just a few minutes are required and Nuwair's one click to install to use WordPress. Furthermore, it is so easy to start and create your website as soon as the inspiration strikes.
Mobile-Friendly
A website that doesn't adapt to different devices might as well not be in existence. Most WordPress themes are crafted to perform well and have an appealing appearance on a range of devices.
Affordable
Since WordPress is open source, you can access its source code at no cost. In addition, this code is freely available, reducing your expenses, but you still require a platform to host and store it. And, after updating your site on WordPress it can handle all of your demands, from updating your website through the WordPress mobile app to giving contributors on your site restricted access levels.
Beautiful Themes
It is the most exciting part of the building process of a website to choose a theme for your startup business. Templates can also be readily adjusted. Fonts, colors, headlines, photos, and even the content itself may all be readily modified through the WordPress dashboard. Custom themes can also be created for more particular requirements. From online stores to thriving blogs to breathtaking portfolios, it's simple to discover the appropriate look for your one-of-a-kind website.
Functional Plugins
One of the best features that WordPress is providing to expand the ability of your sites and overall functionality through plugins.
For example, You may have a desire to establish an e-commerce platform for your business or gather contact details through a web form. Numerous plugins are accessible to assist in incorporating these, as well as various other features, into your website.
What Can Plugins Do?
Check comments for spam
Improve your SEO
Display media
Speed up your site
Subscribe visitors to an email list
Connect your account with Google Analytics
Add more advanced navigation
Protect your site against hackers
Build and run multilingual sites
Is WordPress a suitable choice for my needs?
Dynamic material that is simple to manage will bring your blog to life. Custom layouts, themes, plugins, and other features can be readily added to provide the creative freedom you require. Furthermore, WordPress is SEO-friendly, ensuring that your blog is found by the correct people.
WordPress for Designers
No matter what your client demands, go above and beyond their expectations. WordPress offers an infinite number of themes, plugins, and other tools, allowing you to give over a professionally designed but simply managed website. Use the vast open-source community to help you overcome any hurdles you may meet along the way.
WordPress for Developers
WordPress's flexibility will appeal to developers. That's because the possibilities for extending it are practically limitless. Furthermore, developing a custom plugin is a breeze.
WordPress for E-commerce
WordPress is more than simply a blogging platform. It's a robust content management system that can transform any website into a fully functional online store. It will be simple to accept credit cards and process orders. Furthermore, you may select from a plethora of themes that can assist any store in looking alive and driving performance.
WordPress for Small Businesses
To communicate with customers, your website does not need to be sophisticated. WordPress features a simple dashboard that makes it easy to update your menu, hours of service, or company blog. Find and modify a template to match your brand to quick